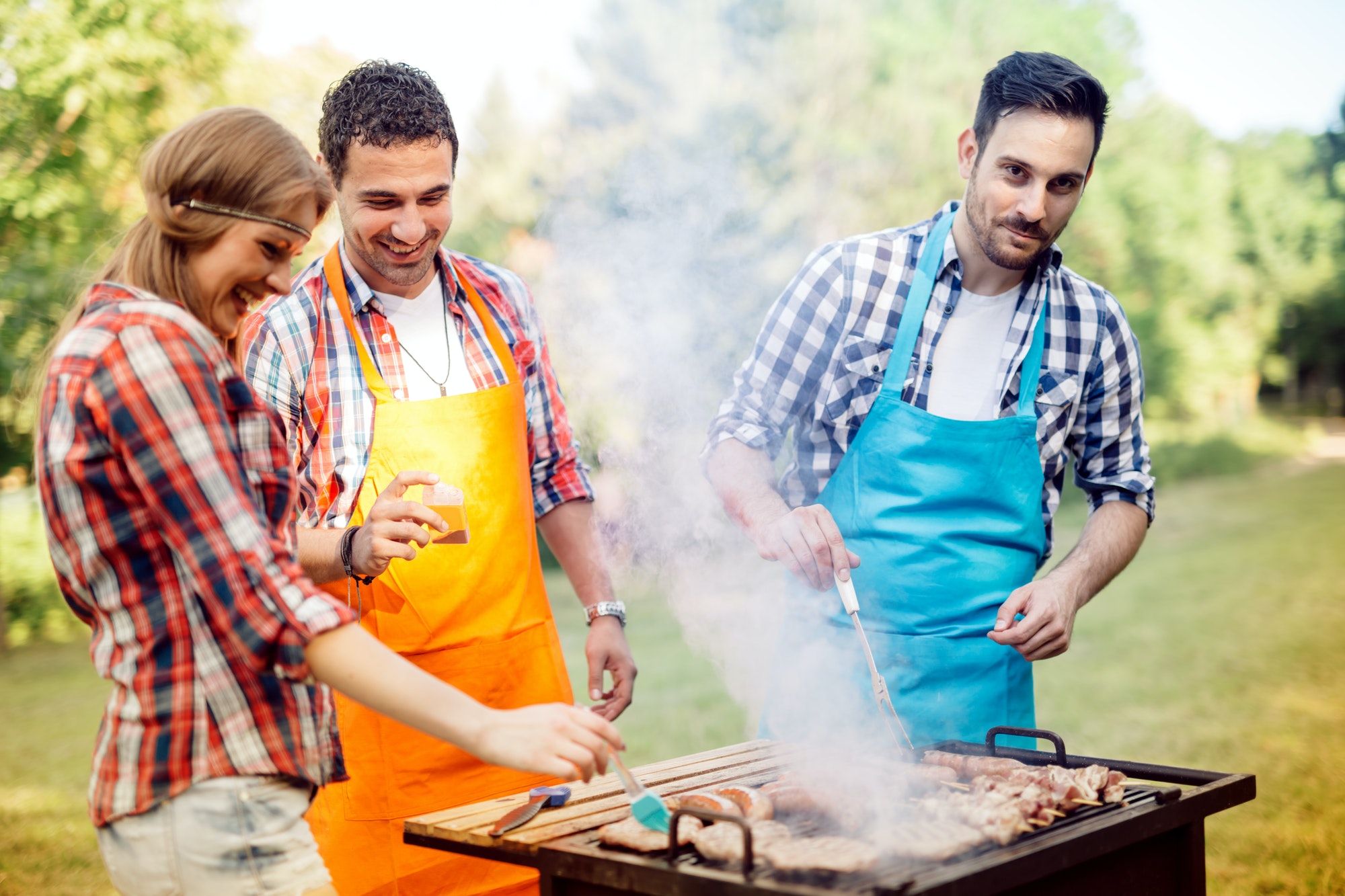 Is there anything better than the sound of a sizzling grill in the summertime? We don't think so! Summer is here, which means it's the perfect time for backyard barbecues—but before you fire up the grill, make sure you're not making any of these common safety mistakes.
Keep your grill far from your house or garage.
While it might seem convenient to put your grill up against your house or garage, it's important to resist that temptation! Between 2014 and 2018, US fire departments responded to almost 9,000 fires involving outdoor cooking appliances, and 3,900 of these fires involved a home or structure. Make sure your grill is on a level surface away from any structures so that if it does catch on fire, the fire will not spread as quickly.
Don't forget to clean your grill!
Grease and fat can build up on the grates, increasing the risk of a dangerous flare-up. Use a wire brush to scrape any remnants off of the grill before lighting and remember to deep-clean your grill every so often, too.
Practice proper gas and propane safety.
We know you're excited to dig into the delicious food, but don't forget to properly shut down your grill after you're finished cooking. Turn off the gas or propane and allow it to fully cool before putting the protective cover back on.
Make sure you regularly inspect your lines for leaks. Even a small leak can cause a serious problem! And don't forget to keep the lid open when you open the gas or propane lines—a build-up of fumes beneath the hood could be disastrous when you light the grill.
Be prepared in the event of a fire.
Accidents happen, which is why it's important to be prepared. Keep a fire extinguisher nearby and make sure you know how to use it properly. Your garden hose will also work in a pinch—as long as it's easily accessible.
Do not use lighter fluid to start a charcoal grill.
This should go without saying, but never start a charcoal grill with lighter fluid. Not only will it make your food taste bad, but it can also quickly get out of control!
At Northeast Nebraska Insurance, we care about your family's safety! We're proud to represent over 20 insurance companies serving communities in Nebraska, Iowa, and South Dakota. Visit our website or give us a call at 402-375-2696 to learn more about our personal and commercial insurance options.