What is Crop-Hail Insurance and Why Do You Need It?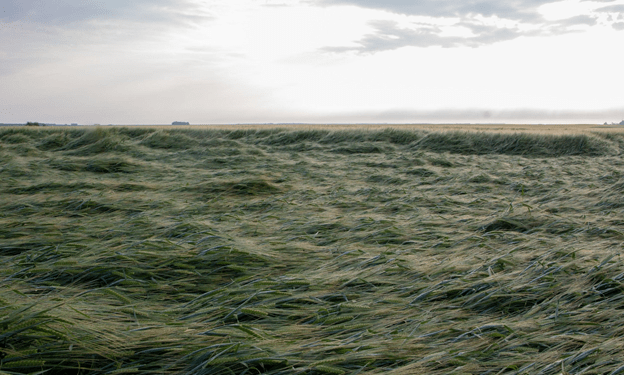 If there's one constant in farming, it's the unpredictable weather. In three to five minutes, hail can destroy your crops, profits, and potentially the future of your farm! Hail is just one of many weather-related risks facing farmers, making it important to understand what crop hail insurance covers and why it's a good idea to purchase coverage.
What is Crop-Hail Insurance?
Crop-hail insurance is offered by private insurers and is not offered by the Federal Crop Insurance Program. It can be used to protect a farm or ranch from perils such as hail, fire, lightning, winds, and vandalism. Some farmers use crop-hail insurance to protect themselves from crop losses not covered under the federal program or below the federal coverage threshold.
How Does it Work?
When you choose a crop-hail policy, you first select a dollar amount of coverage, and then you can choose options with different deductibles to allow you to partially self-insure with lower premiums. Damage to one part of your farm may be eligible for payment even if the rest is unaffected by the damage since coverage is provided on an acre-by-acre basis.
Why Should I Sign Up For Crop-Hail Insurance?
According to NOAA's severe storm database, there were 313 hail reports in 2020, along with 35 tornado reports and 461 strong wind reports. In 2019, crop insurance protected 18.1 billion acres by providing $7.5 billion in liability protection.
The earlier you purchase crop-hail insurance—the better. Most hail events in Nebraska occur from May to July, but the season often continues into September. Agriculture contributes $22 billion to the state's economy by growing corn, soybeans, and other crops. When soybeans reach or reach maturity, they shatter from even small hailstones; corn is more durable than soybeans, but even large hail can break off ears and stalks.
Even if you're covered by the Federal Crop Insurance program, it may be worth considering purchasing crop-hail insurance to cover smaller losses that may not be covered otherwise. The ability to purchase crop-hail insurance mid-season also makes it ideal for adding extra coverage for bumper crops or crops of unusual value.
Northeast Nebraska Insurance has a variety of crop-hail coverage available for your specific needs. Contact our farm insurance specialists for a complimentary quote today!