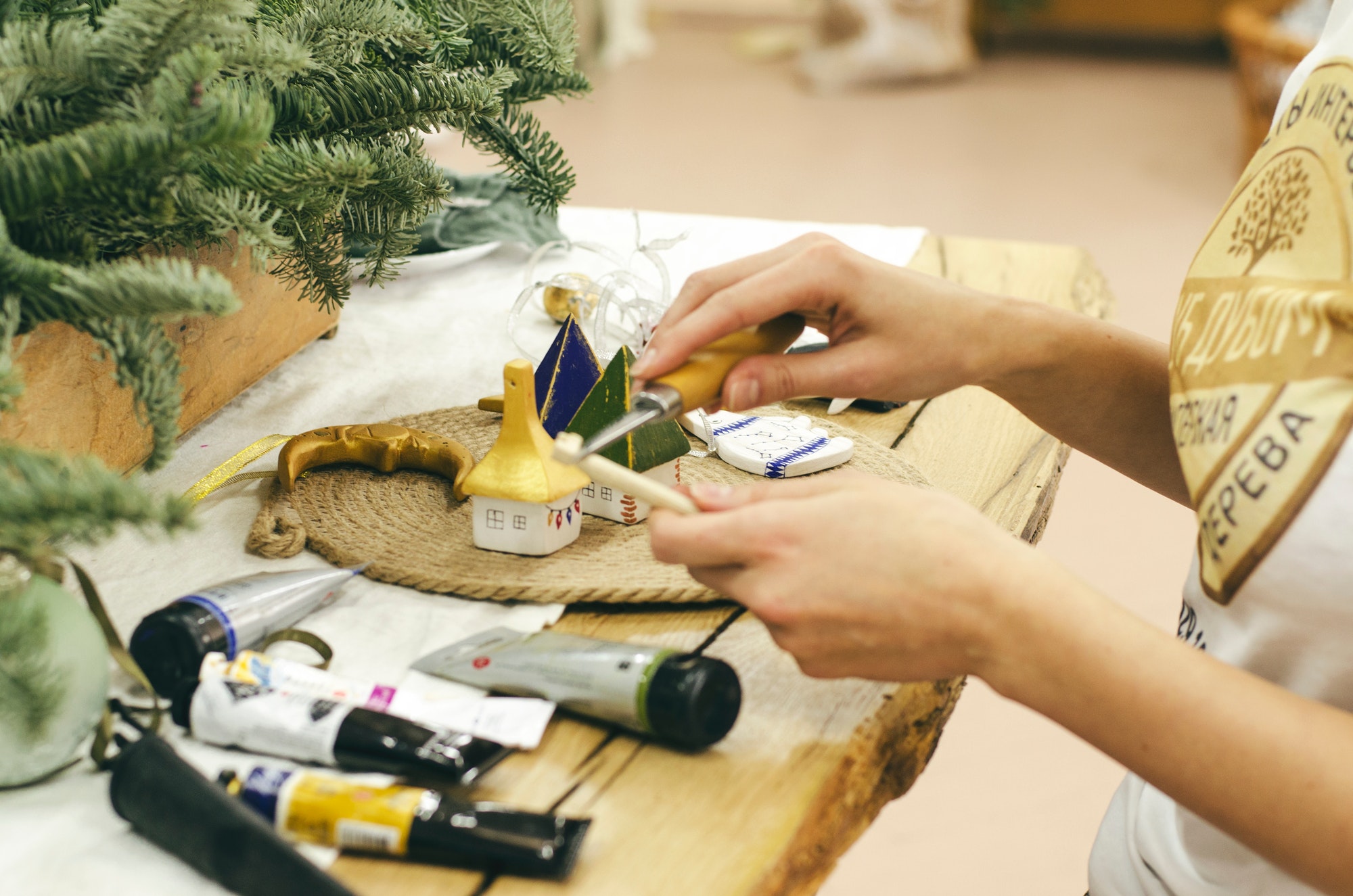 The holiday season is a favorite time of the year, especially for children (and those of us who are children at heart, too!) Holidays are a time to celebrate with family and bring back family traditions while keeping everyone occupied. There are plenty of kid-friendly activities that are as easy to do. From Christmas puzzles and games to jokes and recipes, indoor holiday activities are an excellent way to enjoy the magic in the air.
Let's take a look at our list of the best indoor activities to do with kids during the holidays:
Christmas Karaoke
There is no better way to get into the holiday spirit than through the best sounds of the season. Prepare a karaoke-themed setup for kids to sing traditional carols like "Jingle Bells" and "Silent Night", and dance the night away!
Wreath Making
A wreath is a perfect DIY decoration activity that is easy to prepare and execute. Using evergreen branches and pinecones, you can engage kids and help them develop decorations and patterns they can be proud of. This is a fun activity that teaches them art, patience, and the value of performing tasks independently.
Watch a Holiday Movie
Let the kids choose a perfect Christmas movie to watch together with all your favorite holiday snacks. For even more fun, consider making a blanket fort where they can watch from.
Bake Cookies
Get the kids excited by setting up the kitchen for a baking activity. Using pre-measured ingredients, guide them when stirring and decorating cooled cookies. Decorating cookies in the shape of Santa, a Christmas tree, or stocking are great ways to keep them excited about the holiday.
Gingerbread House Making Party
Nothing says 'Christmas' quite like making a gingerbread house with the family. Consider purchasing a pre-made set for easy execution, or for the brave bakers out there, try making your own. The beauty of the finished product isn't important, as long as you have fun doing it!
Design DIY Masterpieces
DIY crafts and art projects require very little preparation—just grab some paint, markers, paper, and any other supplies available to make your works of art. Challenge kids to develop creative designs that they can hang on walls or display on shelves as a DIY gallery.
These are just a few activities that we found suitable for kids and adults of all ages. At Northeast Nebraska Insurance Agency, we wish you a fantastic holiday and hope that these activities give you some extra joy during this season.